Wild, Magical and Free Weekend – November 3-5, 2017
Are your resentments piling up higher than the laundry? Imagine being able to complete your daily chores with a playful mindset. I'll show you how to make peace and become friends with your to-do list.
Are you busy making sure everyone else gets what they need? How would it feel to put your desires first? You'll discover the superpower of selfishness that transforms you into Wonder Woman and saves others from the evil villain, Bitter Ness.
Soak your overworked body in the healing mineral hot springs. Relax your mind through quiet reflection, meditation, and walks in nature. Treat yo' self to luxurious spa services, if you desire. Connect and create a supportive network with other like-minded women.
Identify out-dated beliefs, labels, things that no longer positively serve you and release them through a powerful, full-moon ceremony using the cathartic cleansing waters of the hot springs creekside beds.
Day 1 – Friday 
3 pm – Check in and get settled into cabin
Opening Group Ceremony
Group Dinner – Provided
Hot Springs
Witness Meditation
Day 2 – Saturday
Morning Ritual
Breakfast (bring your own)
Fitness Class such as Yoga, Pilates, Aqua Yoga
Group Lunch – Provided
Afternoon Free-Time – Optional Personal Spa Services*, Sacred Napping, Journaling, Hiking – whatever you please
Group Dinner – Prepared together
Full Moon Ceremony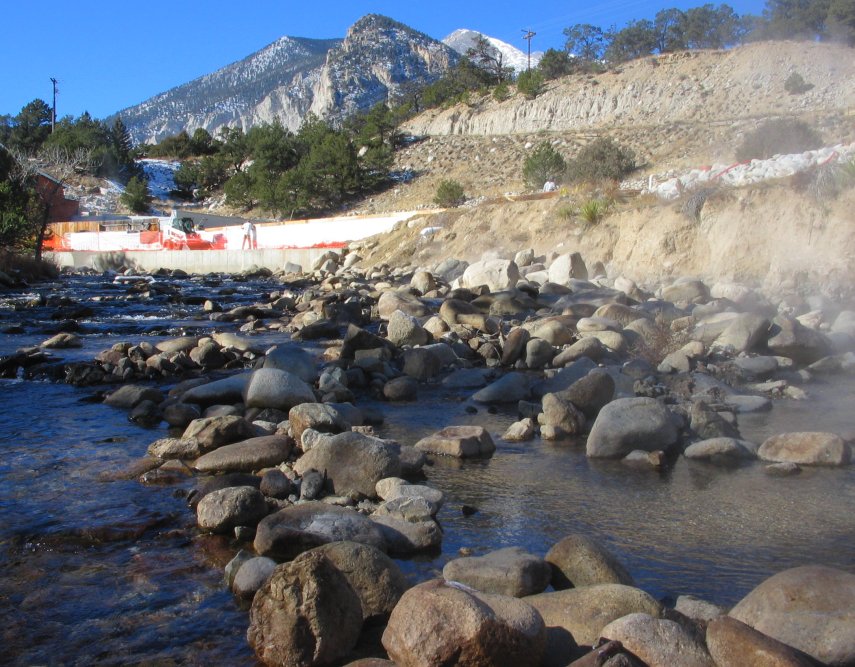 Day 3 – Sunday
Morning Ritual
Breakfast (bring your own)
Hike (weather permitting)/Intention Ceremony
Hot Springs
Check-out of Cabin
Optional Closing Lunch – Restaurant
Private Room – $649 – Sold
1st Loft queen bed – $549
2nd Loft queen bed – $549
Fold out – $499
Bring a friend, share a bed – Additional $350
Want to have your own space? Attend for $350 plus your independent room accommodation costs.
Includes access to Mt. Princeton historic bathhouse, hot springs, Spa & Club, mineral pools, adult pool, saunas and fitness classes. Two dinners and one lunch will be provided.
Bring your own breakfast for Saturday and Sunday (refrigerator, stove top, and microwave available – no oven). Closing lunch on Sunday at Princeton Club or a nearby restaurant is optional and paid for individually.
If you would like to be considered for this magical adventure – email sabrina@sabrinafritts.com